Happy St. Patrick's Day - Peridot Power!
One of my favorite green parures and the one that got me to better
appreciate semiprecious stones, is the peridot parure of Archduchess
Isabella of Austria.
From the Sotheby's auction catalog (London - Magnificient Antique
Jewels 6/20/01), the parure was attributed to the Habsburg Imperial
Jeweller Kochert and originally made for the Archduchess Henriette,
wife of Archduke Karl of Tuscany. The parure passed on from
Archduke Karl to his nephew and heir, Archduke Friedrich,
the husband of Archduchess Isabella.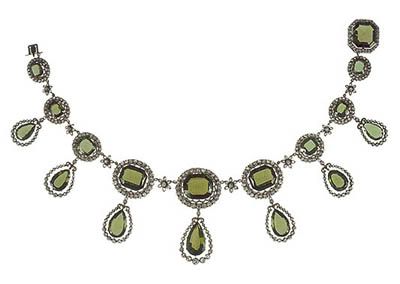 The parure consists of a tiara, necklace, earrings and a corsage
ornament, with large fine quality peridots set in flower and leaves
setting of the 1820's. After the death of Archduchess Isabella's
widower in 1936, the parure was auctioned off in 1937. It was
purchased by Count Johannes Coudenhove-Kalergi, the father of the
parure's last owner.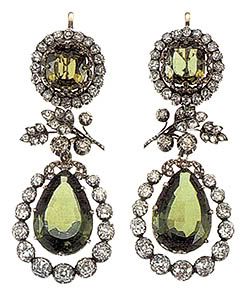 After the death of Countess Maria Coudenhove-Kalergi the jewels
were again auctioned off in 2001 and purchased by the jewelry
firm Fred Leighton. The necklace and earrings were worn by Joan
Rivers to the Acadent Awards a year or so after the sale.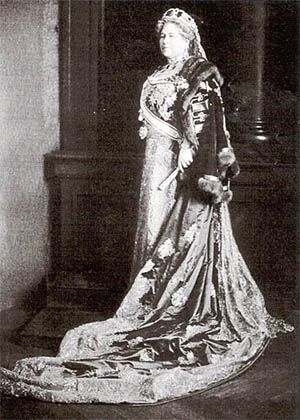 Archduchess Isabella, nee Croy, wearing the peridot parure for a
portrait taken during the coronation of Emperor Karl I of Austria
as King of Hungary. The necklace's pendants can be removed and
placed upright on the tiara.