The Green Queen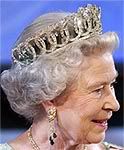 In honor of March and St. Patrick's Day,
I thought some green would be appropriate.
We start off with the Cambridge Emeralds.
They were won in a charity lottery in 1818
by Queen Mary's grandmother, Augusta,
the Duchess of Cambridge.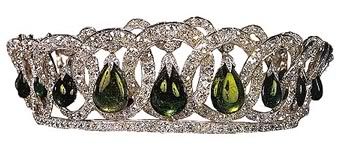 After Queen Mary acquired the Vladimir Circle Tiara she had it
adapted to be worn with the remaining fifteen emerald drops.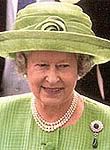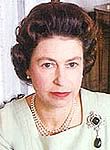 Other pieces in the collection include two pendant brooches.
Along with the emeralds presented to Queen Mary at the Delhi
Durbar, these green gems are just luscious!
(
The Queen's Jewels
by Leslie Field, 1987 ed., p.88)